Oil added to a pan while sauteing needs to be fully heated before it is absorbed by your ingredients. Slowly pouring the oil along the edge just inside the pan will ensure it is the correct temperature by the time it reaches your ingredients.
When you are going to fry a food, use long tongs to add food to the oil. For about five seconds, hold the food just underneath the surface of the oil and release it. By placing a food into oil this way, the exterior of the food will be sealed and it will not likely stick to the pan.
Sometimes when someone's grilling a hamburger, it will get stuck to the grill which makes it difficult to get off the grill. Because of this, you should use vegetable oil to brush the grill prior to cooking so that you can prevent the meat from sticking.
When making homemade salad dressings it is a good idea to use extra-virgin olive oil. It has a fruity flavor that really adds to a salad. Extra-virgin olive oil can be somewhat expensive so it is important to buy it when it is on sale or with a coupon to make it more affordable.
When you are going to make vegetable soup, add your onions, tomatoes, carrots, peppers and other vegetables to oil or butter before you add them to water. By doing this, you will find that the soup has a richer taste to it and the sugars are more normalized this way.
When cooking anything in a pan it's ideal to add a little bit of oil to the pan, even with non-stick pans. Oil is a great conductor of heat and thus eases the object into heating up without burning the external portions. It helps the dispersion of heat across the entire object, rather than having the exterior burnt while the interior remains frozen or cold.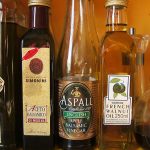 Photo by WordRidden